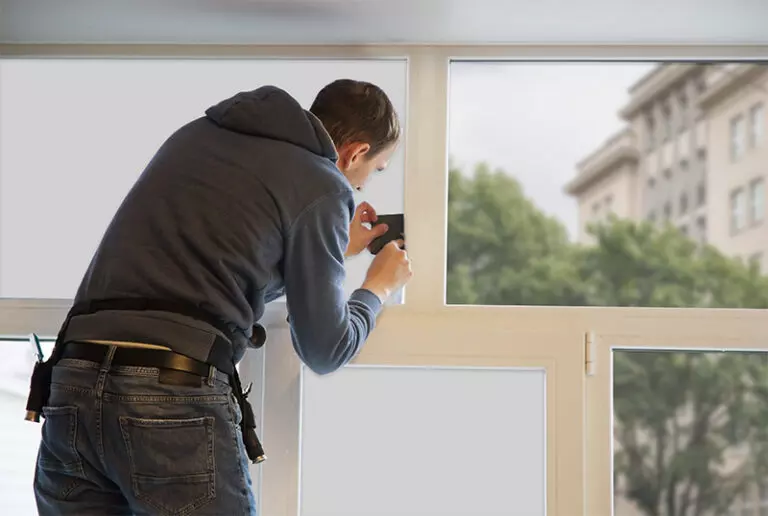 This special product is used for smartening windows or glasses that are not interested in replacing. In fact, by sticking this talaq to one side of the glass, the ability to become opaque and transparent is given to the glass. In the structure of this product, an adhesive layer is placed directly on one side of the layer. The installation of this product is faster than smart laminated glass and has a relatively lower price. This product is especially used in shop windows and interior design of buildings. More care should be taken to maintain and clean this type of smart adhesive tape. The availability of this type of adhesive smart glass increases the possibility of impact and scratches due to various environmental factors and the possibility of damage to this type of products increases significantly compared to laminated smart glass.
This laminated glass consists of two inner layers, two polyethylene terephthalate polymer plates, two electron conductor layers of iridium tin oxide and a smart layer that is laminated between two crystal glasses. Usually, it is made of polymer because of its high resistance to breaking. Glass is used in laminating. This product is available in different sizes up to 1.80 meters wide, and if the customer orders with a larger width, several glass panels are placed next to each other with a very small distance (about one millimeter). take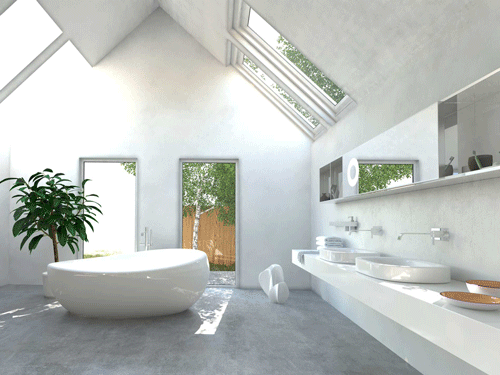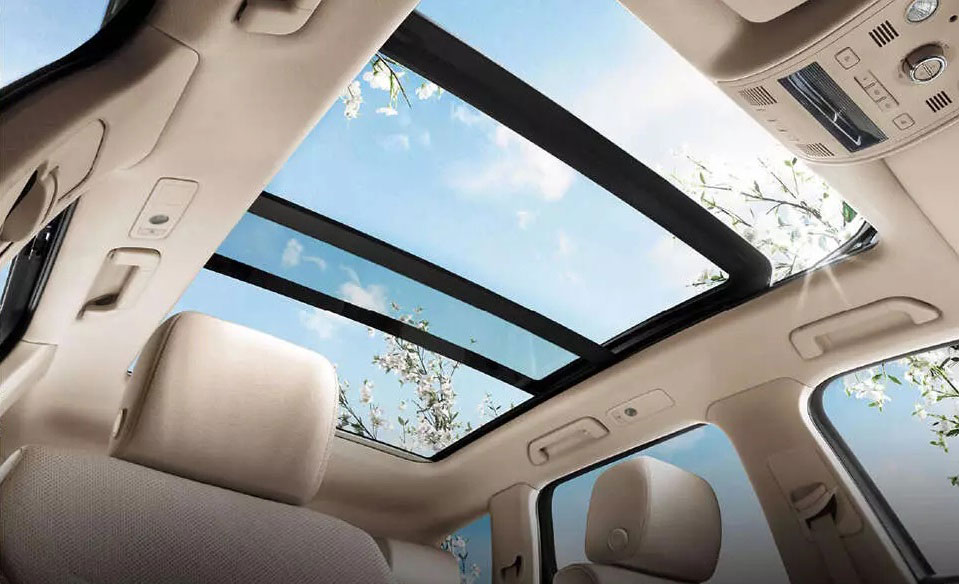 Intelligentization of car glass
For the first time, SmartView has integrated the new intelligent glass technology into vehicles across the automotive sector through a system-based approach. Instant shading and solar reflectors on all windows eliminate road glare and reduce interior temperatures while producing a solution that reduces material costs, optimizes space and saves energy.
Ability to use a video projector
By using a video projector, smart glasses can be used as a smart HD screen to broadcast images in matte mode, if necessary. With this feature, these glasses can be used as advertising billboards in stores and building facades, as well as screens. Suitable for use in meeting rooms and conference halls.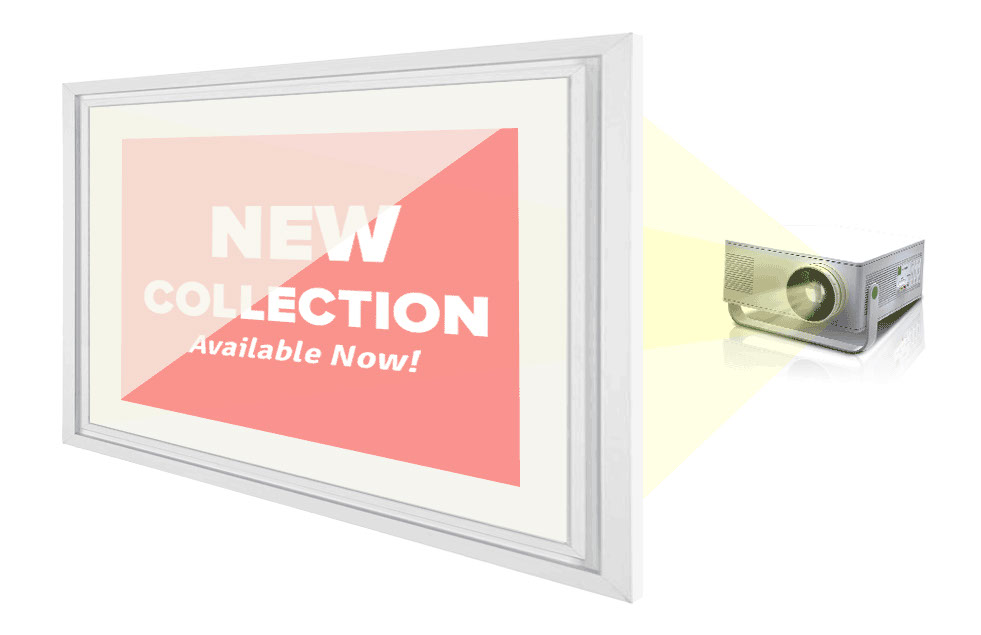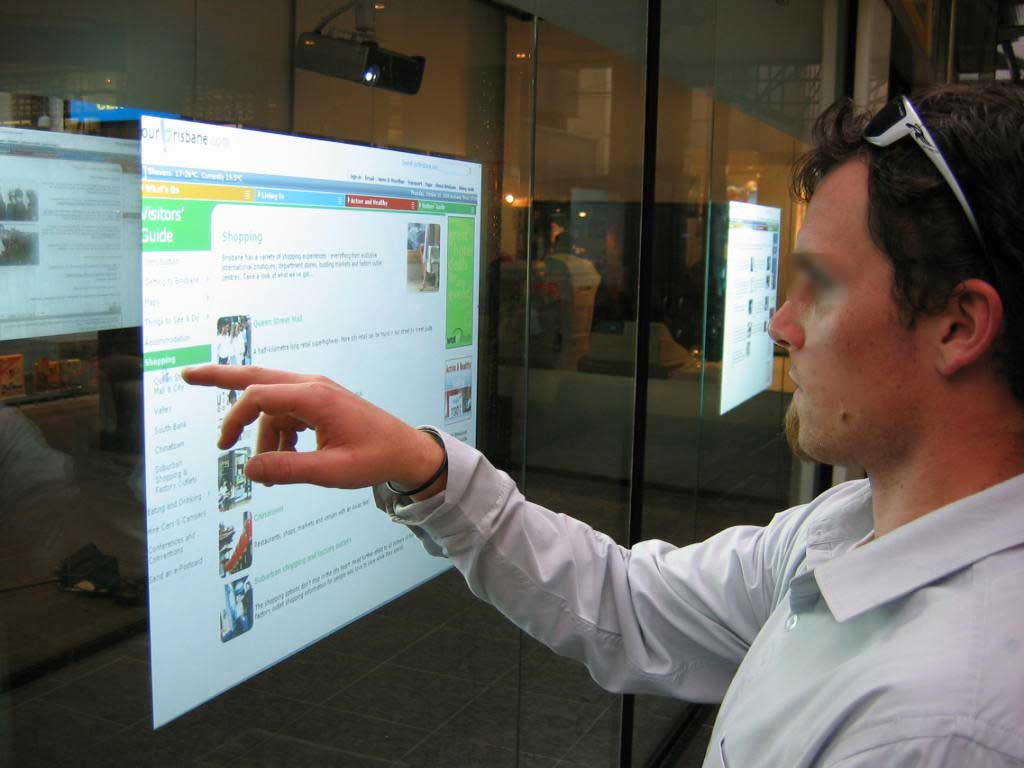 Smartening of educational centers
Smart glass with the ability to transmit the projector image on it and create a touch screen simply creates a suitable interaction between students and professors. The projector turned the surface of the used smart glasses into a fully tactile form. In this case, it is easy to use the technology of smart glasses in the smartening of schools and offices, as well as equipping the management room. For this purpose, laser calibration technology (LICT) has been used in the production of the product. This product has more stability, easier installation and use, faster response and shorter reaction than other similar products. This product consists of two parts, emitter and sensor. The emitter is attached to a flat surface (smart glass) and emits infrared laser light parallel to the screen on the surface. When the finger hits this light, the light is reflected and received by the sensor, and by transferring it through the USB cable, the computer can determine the exact position of the image by accurately calculating the position of the reflected light.
Our hardware and software equipment create multi-touch capabilities for you on surfaces.
Technology features:
High stability: using advanced algorithm to avoid the effect of light
The ability to touch with a finger as a multi-touch
Image size 150-40 inches
Easy installation and use, small and portable size (including light emitter and sensor with a total weight of less than 500 grams)
It has three calibration functions: automatic calibration in 5 seconds (with a success rate of more than 95%), semi-automatic calibration and manual calibration.
Wireless connectivity
Supports detection of many types of gestures such as:
• Maximize and minimize slide size using five fingers on the screen
• Ability to rotate the image with two fingers
• Ability to zoom on the image by moving two fingers of each hand apart on the screen
• The ability to display all open windows on the screen by pulling down the screen using the palm of your hand
• The ability to erase the screen with the palm of your hand and write with your finger on the screen
Turn on the spotlight at a specific point by holding your finger on the screen for 1 second